While the news has been on fire for the past three days regarding the conclusion of the Mueller probe, and Donald Trump and his supporters loudly proclaim he has been 'exonerated'. We of course, should take none of this conclusion at face value.
The report, form what Attorney General Barr said, exonerates Trump and his campaign of collusion. However, Trump is still under multiple investigations, ranging from hush money paid to porn stars to improper use of finances in his electoral committee. At the state and federal level Trump remains under a cloud of suspicion. While the Mueller report was the most troubling cloud by far, the fact that no one will be satisfied until the full report is released means it hasn't completely been cleared.
Even though it exonerates Trump and his campaign from collusion, it does not exonerate his associates and unofficial advisers like Roger Stone from that crime. Whether this could in any way be tied back to the Trump family is an open question, and one people would do well to remember. This little graphic should help you with the particulars for the moment.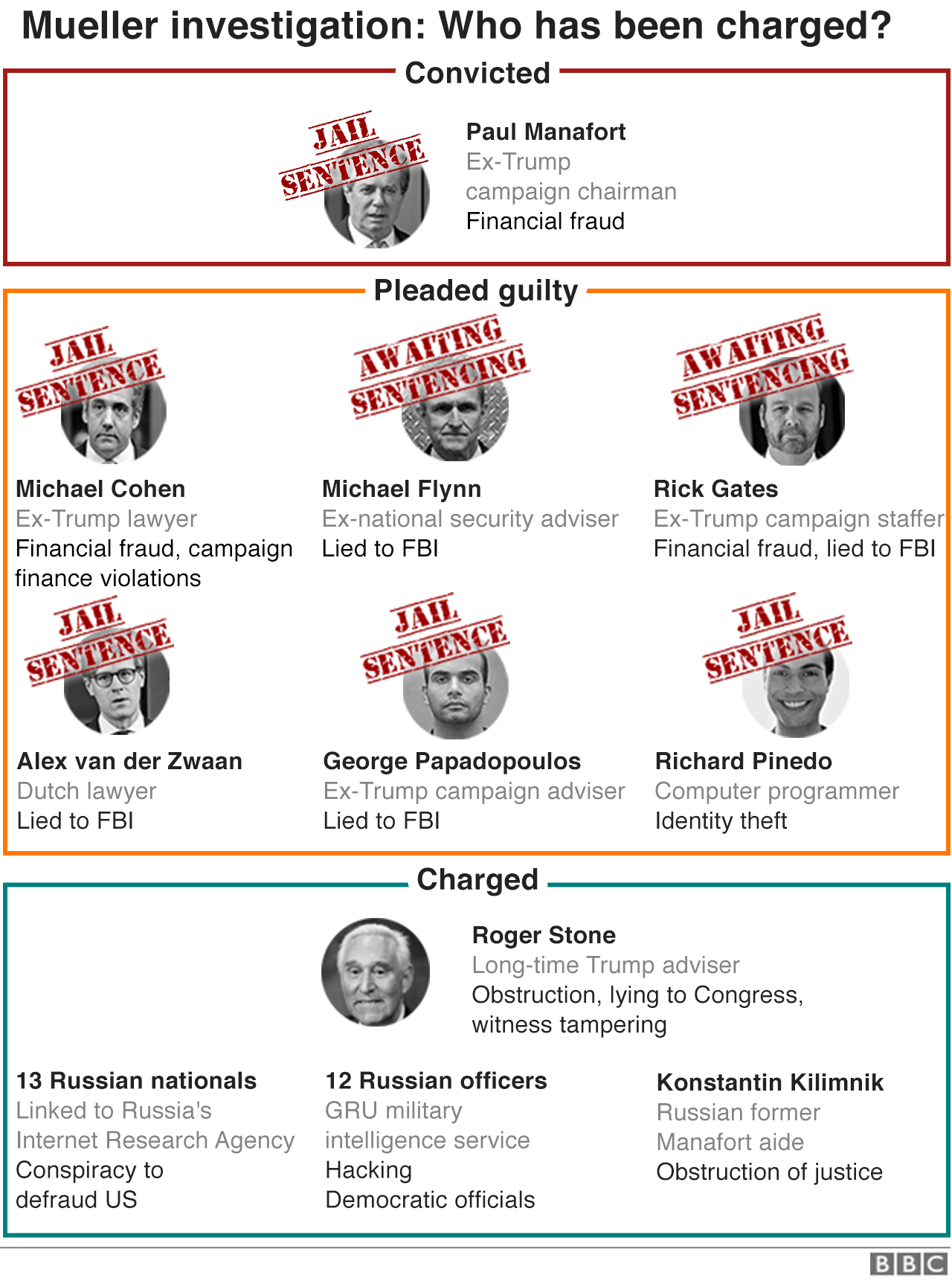 Most damning however, is the revelation that the investigation does
not
clear Trump of the impeachable offense of obstruction of justice. Considering that was potentially the most damning charge, and that it remains an open question which could be approached through many of the dozen or so ongoing investigations, Trump and his supporters would be well served to reign in their exultation.
Congress is continuing its own inquiries, alongside the other investigations. There's much more in the woodwork Trump and his associates might be liable for. For now he can crow about 'no collusion' but he would do well to think in terms of 'obstruction' and 'finance violations' which may come back to haunt him far more thoroughly than any charge of collusion ever could.